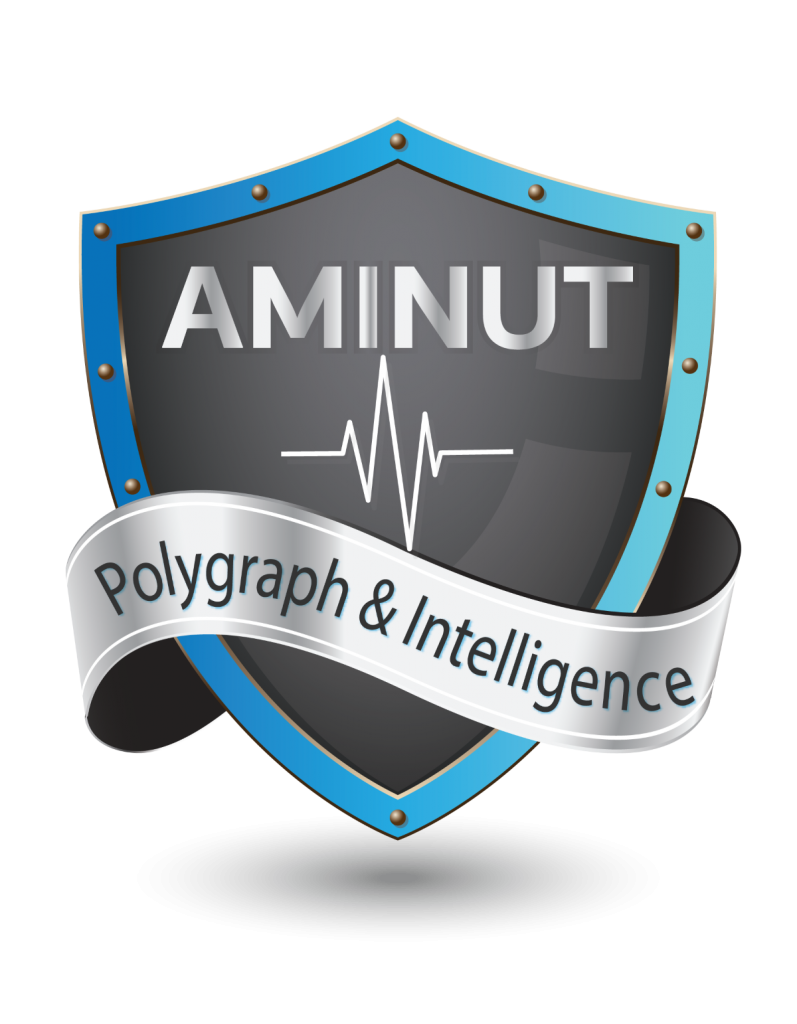 Aminut Polygraph Institute – Profile
Aminut Polygraph Institute specializes in all types of polygraph tests for private and business clients, including: polygraph tests for suspected infidelity between couples and family law cases, polygraph tests for suspected data theft and industrial espionage, polygraph tests for suspected theft, polygraph tests for court expert opinions and for lawyers, polygraph tests to verify versions and polygraph tests to settle disputes, as well as polygraph tests for pre-employment polygraph tests and periodic polygraph tests for employees.
Aminut Polygraph Institute's certified polygraph examiners have extensive knowledge administering polygraph tests in Israel, Europe, Asia, Africa and the U.S. The Institute abides by the ethics and standards of the American and European polygraph associations and has performed thousands of polygraph tests around the globe.
Our Polygraph Institute employs certified and experienced polygraph examiners, uses the advanced and sophisticated polygraph machines deployed by most law enforcement agencies in the world and administers polygraph tests in our offices in Israel or in other locations in the world at the client's request and convenience. The Polygraph Institute guarantees professionalism, reliability, professional ethics, secrecy and full discreetness.
We have a culture of excellence that begins with our CEO, Mr. Avi Lap, who is an experienced certified polygraph examiner.
Avi Lap, CEO, Aminut Polygraph Institute
Mr. Avi Lap is a certified polygraph examiner. He studied Forensic Psychophysiology (Polygraph) at the Academy for Scientific Investigative Training in Philadelphia, USA, an officially recognized academy by the American Polygraph Association (APA) and the American Association of Police Polygraphists (AAPP).
He is also certified to conduct Post Conviction Sexual Offender Testing (PCSOT) for convicted sexual offender.
Mr. Avi Lap earned a B.A. in Sociology, Anthropology and Political Science from the University of Haifa in Israel and an MBA from the University of Derby in England, and has training in behavioral psychology, Integrated Interrogation Technique, Forensic Assessment Interview Technique (FAINT), Morgan Interview Thematic Technique (MITT), Forensic Statement Analysis, Assessment of Non-Verbal Behavior, Projective Analysis of Unwitting Verbal Cues. He is also a graduate of a Bar-Ilan University in Israel program training individuals to fill director positions in companies and organizations, that included subjects such as investigative accounting, preventing fraud and embezzlement, preventing and detecting manipulation of financial statements, control and oversight mechanisms, internal auditing in corporations, auditing non-profit organizations and proper management.
Served in an elite unit in the IDF.
Has extensive experience in security management positions in the U.S. and Israel, among them leading business companies and a government agency.
Mr. Avi Lap is a member of the American Polygraph Association (APA), the Israeli Polygraph Experts Organization (IPEO), the British and European Polygraph Association (BEPA), the International Society for Polygraph Examiners (ISOPE) and the Association of Certified Fraud Examiners (ACFE).
For information and consultation please contact us at +972 58 7273331, send us a WhatsApp message to this phone number or fill the contact form below and we will get back to you shortly: